No Touch Punch™ means reducing you employee's exposure to another high-traffic surface area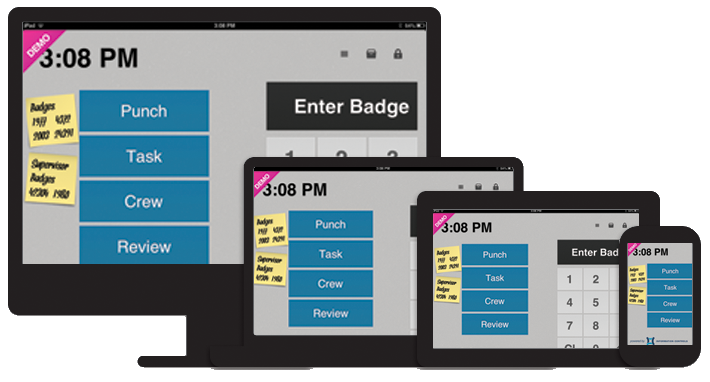 It is more important than ever to keep your employees healthy. Our new No Touch Punch feature enables an employee to present a QR code or barcode; eliminating the need to touch the device.
Employees can clock in and out by using a standard badge, label, or by using a QR code image from their smart phones!
EMPLOYEES CAN CLOCK IN AND OUT BY USING A STANDARD BADGE OR LABEL, OR BY USING A QR CODE IMAGE FROM THEIR SMART PHONES!
Create and send employees a QR code.
Employees display the code on their phone to clock in and out, without touching the iPad (Devices are typically wall mounted).
Time Terminal captures the punch in real-time and connects with Attendance on Demand.
If an Internet connection becomes unavailable, punches remain stored in the device until the connection resumes.
Add COVID-19 Exposure Question with Punch In
Click HERE to contact us about getting No Touch Punch™ for your business or for more information go to timeequipment.com